WiMAX testing, standard description, devices for working with WiMAX
Standard WiMAX (an abbreviation for Worldwide Interoperability for Microwave Access) is a broadband wireless technology (IEEE 802.16 protocol), which, unlike other radio access technologies, provides high-speed connections over long distances even in the absence of a direct line of sight of an object, on a reflected signal.
Description of the WiMAX standard
WiMAX technology allows you to work in any conditions, including dense urban areas, providing high quality communication and data transfer speed. WiMAX can be used to create "last mile" broadband connections, deploy wireless access points, network between company branches and solve other problems that were previously limited to traditional technologies.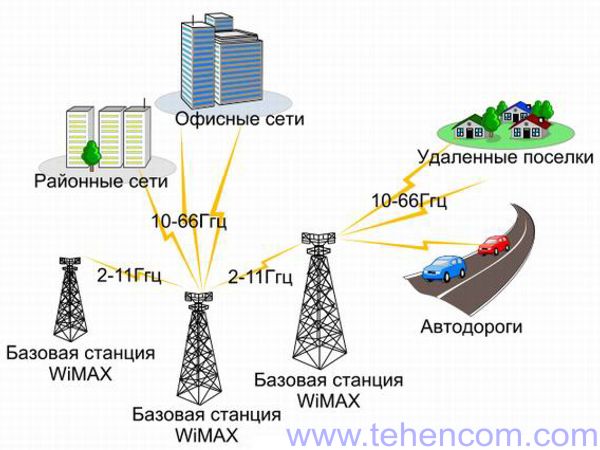 WiMAX technology allows you to provide Internet access with speeds and coverage areas that are significantly higher than modern WiFi networks. Wi-Fi is a wireless communication technology for short distances: in an office building, cafe, etc. The distance from the Wi-Fi hotspot to the computer does not exceed tens of meters. WiMax technology is a broadband wireless access network that is created on the territory of an entire city, and the distance from the receiver to the base station is measured in kilometers. In turn, local Wi-Fi networks are becoming a logical continuation of WiMAX networks.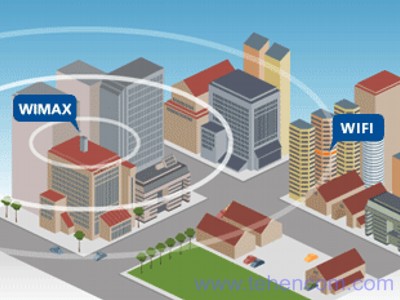 The purpose of WiMAX technology is to provide universal wireless access for a wide range of devices (workstations, smart home appliances, portable devices and mobile phones) and their logical combination – local area networks.
WiMAX technology has a number of advantages:
Compared to wired (xDSL, T1), wireless or satellite systems, WiMAX networks should allow operators and service providers to cost-effectively cover not only new potential users, but also expand the range of information and communication technologies for users who already have fixed (fixed) access .
The standard combines operator-level technologies (to combine many subnets and provide them with access to the Internet), as well as "last mile" technologies (the end segment from the provider's network entry point to the user's computer), which creates universality and, as a result, improves system reliability.
Wireless technologies are more flexible and, as a result, easier to deploy, as they can scale as needed.
Ease of installation as a factor in reducing the cost of deploying networks in developing countries, sparsely populated or remote areas.
The coverage range is an essential indicator of a radio communication system. At the moment, most wireless broadband data transmission technologies require line-of-sight between network objects. WiMAX, using OFDM technology, creates coverage areas in the absence of direct visibility from client equipment to the base station, while distances are calculated in kilometers.
WiMAX technology initially contains the IP protocol, which makes it easy and transparent to integrate it into local networks.
WiMAX technology is suitable for fixed, moving and moving network objects on a single infrastructure.

WiMAX Forum alliance
The industrial alliance WiMAX Forum has been created to test, standardize, certify and market WiMAX products. It is he who issues the conclusions of the WiMAX Forum Certified.
One of the most active members of the WiMAX Forum alliance is Intel, which participates in all of its undertakings – from setting the task, ending with the ratification of standards and the development of end equipment. Intel is currently partnering with companies that have already deployed pre-standardized WiMAX broadband wireless networks in more than 125 countries. They provide a wide range of options from fixed wireless access systems to enterprise-wide point-to-point transmission systems.
Now the number of members of the WiMAX Forum is rapidly approaching two hundred, and, which is indicative, more than a quarter of them are operators providing or planning to provide provider services based on WiMAX technology. The WiMAX Forum, in addition to Intel Corporation, is attended by well-known companies such as Airspan Networks, Alvarion, Aperto Networks, Ensemble Communications, Fujitsu Microelectronics America, Nokia, OFDM Forum, Proxim Corporation, Wi-LAN Inc and others. Intel is also partnering with companies that have already deployed pre-standardized WiMAX broadband wireless networks in more than 125 countries.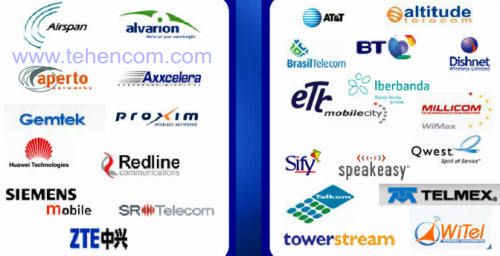 Among the operators cooperating with Intel to promote solutions based on the WiMAX standard are AT&T (USA), Altitude Telecom (France), BT (UK), Brasil Telecom (Brazil), ETB (Colombia), Iberbanda (Spain), Millicom (Argentina), Qwest (USA), Sify (India), Speakeasy (USA), Telkom (South Africa), Telmex (Mexico), TowerStream (USA), the already mentioned "Ukrainian Latest Technologies" (Ukraine).
Airspan, Alvarion, Aperto Networks, Broadband Wireless, Gemtek, Huawei, Proxim Corporation, Redline Communications, Siemens Mobile, SR Telecom and ZTE announced the release of products based on the Intel PRO/Wireless 5116.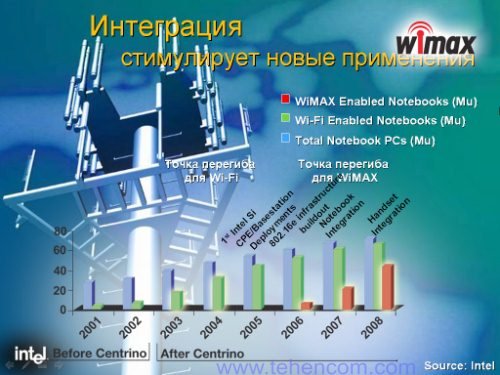 Significantly, Motorola and Intel have announced joint plans to promote WiMAX technology for mobile solutions, which is based on the proposed IEEE 802.16e standard and is applicable to both fixed and wireless broadband devices. In addition to promoting WiMAX standards, the joint plans of both corporations include testing mobile devices, network and subscriber end equipment manufactured by Motorola Corporation for compatibility with Intel products.